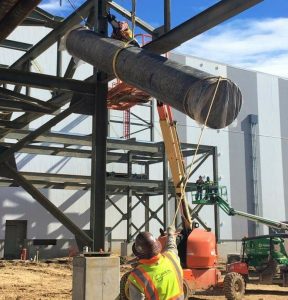 Online Rigging training doesn't make you an expert at rigging. Taking an online rigging course helps you understand the fundamentals of rigging. There are undeniably physical requirements and experience needed to be safe and to do the job correctly, online rigging training is simply a way to crack a book open and the book comes alive with videos, narrations, graphics and record keeping features that are used by employers to document training records. This technology wasn't possible a few years ago, the trick is finding online rigging training that is simple and easy to use. Let's face it, most riggers aren't interested in sitting at a computer, IPad or cell phone to study for his or her trade. The idea of doing online rigging training is a tool, used to provide good quality training resources, available anytime and from anywhere internet is available. This should be bundled with a robust record-keeping feature. This documentation keeps your training records safe and sound, in the event you must prove you are trained.
So the race is on to make compelling study materials and testing metrics for both riggers and lifting personnel. I am pleased to say that when reviewing and selecting online rigging training, you now have more options than ever before. The rigging industry has several companies that provide training online. We at OperatorNetwork are inspired to create and deliver the highest standards and training resources, which save you downtime and travel expenses. We are experts at the trade, built by master riggers, for riggers.
When selecting an online training provider be sure that there is 24/7 support. Ask if the curriculum complies with all state and federal requirements. In the event an OSHA audit takes place, are the transcripts and supporting documentation available? Are the training programs mobile friendly? In other words, does the training support mobile devices such an IPhone, IPad, Android devices and tablets.
Feel free to contact us if you need any additional information regarding qualifications and certifications and the difference between them.
Regards,
Robert Slingsby
www.operatornetwork.com
For a list of online training providers that prepare you for NCCCO certification, click the link below: